A Masterclass for the Christian nonprofit woman leader
Leading with Resilience: A Survival Course for the Female Nonprofit Leader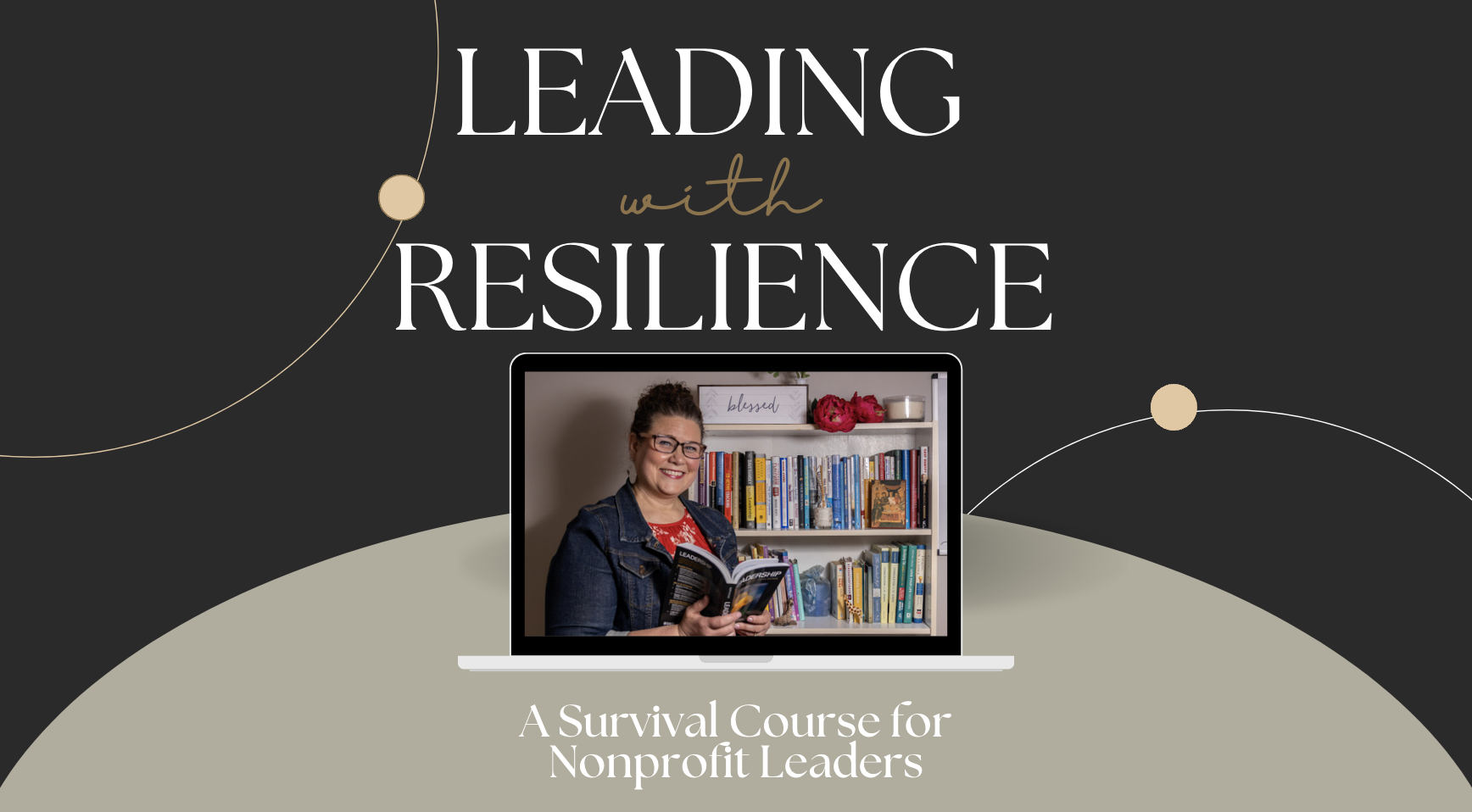 This course is for you if you want to lead with resilience, contribute generously, foster strong boundaries, nurture your personal relationships, align your goals with your mission, and pivot with grace.
This 7-week course will have a significant impact on you, your family, your ministry, and your team!
+ Access to online video content
+ Weekly live group coaching sessions
+ Engaging worksheets and exercises
+ Lifetime access to course materials
Commitment: 7 Weeks
You'll Learn:
How to balance marriage + ministry
How to heal wounds around money + fundraising
That self-care is a requirement for contribution
The importance of boundary setting
Tools & Strategies to avoid burnout
The art of purposeful planning
Fall Premier launch group | Inaugural Launch
$799
Access to online video content
Weekly live group coaching sessions
Engaging worksheets and exercises
BONUS: Accountability Partner and Exclusive Coaching Sessions!
Extra Bonus!! Volunteers: Pillars of Nonprofit Success Webinar AND Fundraising Mindset and Strategies interview with Lisa Canning
FALL 2023 | Special Pricing
The Leading with Resilience Course is being offered at a special discounted rate in exchange for helping us refine and perfect the course. We will be asking you for your feedback and make adjustments to best serve you and future clients.
To express my gratitude for joining me as a premier launch member I'm delighted to offer you an exceptional discounted rate of $799.
This is a rare and exclusive opportunity to be part of the inaugural launch of a premier course!
Regular investment for the Leading with Resilience Course will be $1700.
You were made for such a time as this!
Become a woman fully alive in your mission!
FALL 2023 SCHEDULE
Monday, October 23
Course and Mastermind Begins (week 1)
A new module of content releases each week.
Week of November 20:
Off for Thanksgiving
Week of December 13
Final week of Mastermind (Week 7)
WEEKLY MASTERMIND ZOOM CALLS
Available mastermind times
Wednesday 7:30-8:30 AM CST
Wednesday at 12:00 – 1:00 PM CST
Wednesday 7:30-8:30 PM CST
At the time of registration, you will select your preferred mastermind time. Mastermind time will be set for the time most can make it.
Do you struggle to get it all done? Are you drowning in responsibility? 
+ Do you lack confidence in your role as leader?
+ Do you feel frustrated about not being paid enough for what you do?
+ Do you feel overwhelmed and burnt out, like you are giving from an empty cup instead of from a place of abundance?
+ Do you feel guilty for not being present to the moment and the person in front of you?
+ Do you regret that you don't have energy and bandwidth to fully engage with your husband and kids at home?
This coaching program is for you!
I want to help you be a confident leader, while fostering an abundant personal life and being fully present at home. I want you to be in control of your life and your dreams with God at the center. I want you to love the life you designed and witness the love of Christ in every arena. I want to empower you and equip you with the tools to design a beautiful life of contribution.
Module 1
Resilience Begins Here
Module 2
Your Money Wound & Fundraising
Module 3
Work-Life Integration
Module 4
Balancing Marriage & Ministry
Module 5
Communications 101
Module 6
The Power of Purposeful Planning
Module 7
Navigating the Art of Passing the Baton
Your Invitation
A course designed for Christian women executives and leaders of nonprofits
Let me answer all of your questions!
Who is this course for?
Women executive directors, CEOs, presidents, principals, parish administrators or other leadership role in a nonprofit.
Team leader, department leader, manager, director, or board member of a nonprofit.
A woman struggling to juggle your personal and professional life.
Are the sessions live?
The lessons are pre-recorded content. The masterminds are live.
When does the course begin?
The Fall live launch begins the week of October 23rd.
How often do we meet?
Masterminds will meet every week for 60 minutes.
What is a Mastermind?
A mastermind is a collaboration of women that share the same desire for intentional growth and transformation. It is a space to grow and hold each other accountable to becoming the highest version of ourselves. The mastermind will facilitate you finding applicable solutions that fast track each other's transformation.
Are payment plans available?
Yes, there is 3-month payment plan for $267 per month.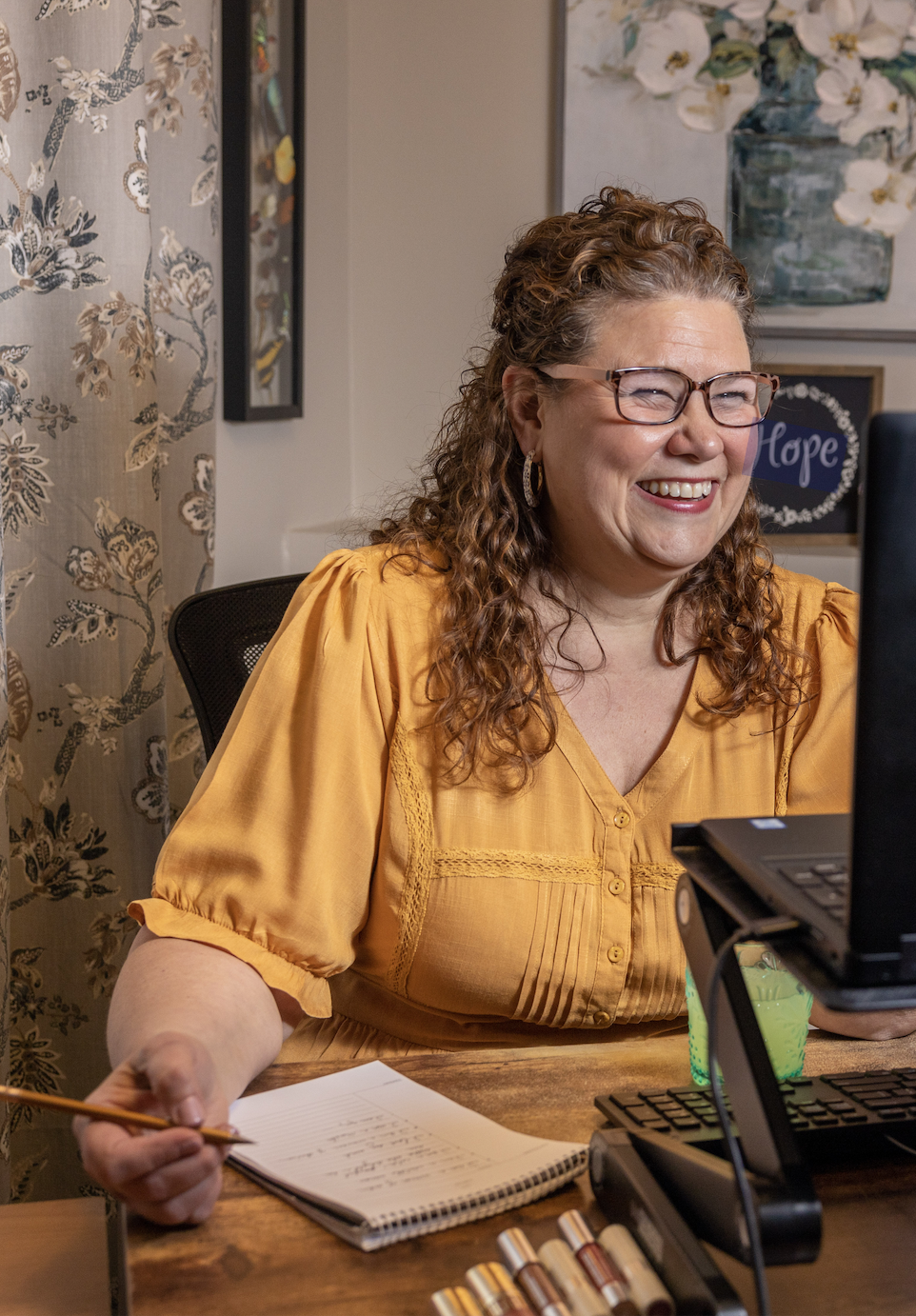 Leadership begins with leading yourself first.
Meet your coach, Amy Cummings.
Hi, I'm Amy! I am an entrepreneur, executive director, certified wholeness coach, event planner, mindset coach, mom to Eddie, and wife to the love of my life Yogi. With over 20 years experience as a non-profit executive, I am passionate about working with other female leaders because I know that the Hustle. Is. REAL. Between long hours at the office, limited resources, and building up your team, not to mention laundry, homework, meal planning, and date nights: finding a balance is overwhelming. Every day can be exhausting, and it feels impossible to give 100% to either your personal or professional life.  
But what if exhausted and overwhelmed wasn't the only option? 
What if you could live a joyful, integrated life that celebrates your God-given mission both at work AND at home? What if you could transform your life, dream big, and be there for others but still have time for a little self care?
I am here to walk with you to a life of joy, confidence, and freedom so you will not become another casualty in the nonprofit graveyard. 
I am here to help you shine your light brightly! You have a unique mission to bring to the world! A mission that the world needs!
Matthew 5:14-15
"You are a light to the world. A city set on a mountain cannot be hidden. Nor do they light a lamp and then put it under a bushel basket; it is set on a lampstand, where it gives light to all in the house."
EXPLORE CUMMINGS COACHING